Challenges in Japanese Management

---
---

Symposium
10.02.2016


Welcoming and Opening Remarks

Prof. Dr.

Andreas Zaby

(Vice President, HWR Berlin)

Opportunities and challenges for management in Japan // Speakers

Prof. Dr.

Yuji Kajiwaki

(Ryūkoku University)

Mr.

Hitoshi Masuda

(Director-General, JETRO Berlin)

Mr.

Masahito Hiratake

(General Manager, Mitsubishi International GmbH)

1st

Panel discussion

Prof. Dr.

Yuji Kajiwaki

Mr.

Masahito Hiratake

Mr.

Wilfried Schmidt

(Board Member, Deutsch-Japanischer Wirtschaftskreis)
Moderation:

Prof. Dr. Silke Bustamante

(HWR Berlin)

Selected issues in Japanese management // Speakers

Mr.

Henning van Ackeren

(Ableton AG)

Prof. Dr.

Takeshi Matsuda

(Komazawa University)

Prof. Dr.

Kanji Tanimoto

(Waseda University)

Prof. Dr.

SIlke Bustamante

(HWR Berlin)

2nd Panel discussion

Mr.

Henning van Ackeren

Prof. Dr.

Silke Bustamante

Prof. Dr.

Takeshi Matsuda


Prof. Dr.

Kanji Tanimoto


Moderation: Dr. Elena Groznaya (FH Frankfurt)
---
Background

Japan is the world's third largest economy and a key player in a wide range of fields such as automobiles, electronics and high-tech manufacturing. The remarkable growth of the country's economy from the 1960's to the 1980's has often been attributed to the efficient and comprehensive approach of Japanese management. However, since the period of strong growth came to an abrupt halt in the 1990's, Japanese management has been facing new challenges such as loss of productivity, low growth rates and a lack of diversity in the light of the current demographic shift.


Program

The symposium will focus on historic and recent developments in Japanese management as well as on specific recent challenges. The aim is to discuss answers from politics and business and the efforts that are being made to confront these issues.

Powered by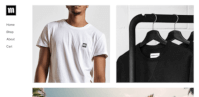 Create your own unique website with customizable templates.