1st Paper Development Workshop

---
---

Workshop
18.01.2017
12:00 - 18:30, Berlin School of Economics and Law



The paper development workshop is designed to connect scholars of the wider Berlin area to like-minded peers and to offer valuable feedback on academic papers in the pipeline. The workshop in particular aims to provide a forum for younger scholars including advanced PhD students.

Aims and background of the workshop

Given the broad scope of expertise of BIIBS the call is open to a range of IB/IM matters including but not restricted to Strategy, Organization, Management, Finance and Accounting.

In order to create an interactive forum, accepted papers will be presented and discussed in thematic subgroups. Each paper will receive in-depth comments by two senior fellows either from BIIBS or from outside faculty.

Click here for a report about this event on the BSEL website (in German):

http://www.hwr-berlin.de/aktuelles/neuigkeiten/einzelansicht/article/paper-development-workshop-an-der-hwr-berlin-die-meinung-anderer-ist-ihnen-wichtig/
---
Workshop program

The workshop starts on January 18, at 12:00 with a joint welcome lunch

We schedule 3 sessions of 90 minutes with 45 minutes for each paper
15 minutes presentation
2 x 10 minutes comments by discussants
10 minutes group discussion
If needed parallel sessions will be offered
The workshop closes at 18:30 with a farewell reception
There is no fee for the workshop, but participants have to cover their travel and accommodation expenses themselves.
Click below to download the more detailed program:
---
Contacts and further information

Dr. Mario Glowik

Professor of International Strategic Management

Berlin School of Economics and Law

Faculty of Business and Economics

Badensche Str. 52

D-10825 Berlin

Germany

T +49 (0)30 30877-1426

E



mario.glowik@hwr-berlin.de


---
Download the Call for Papers as PDF file here:

Powered by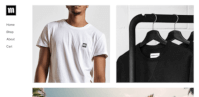 Create your own unique website with customizable templates.